Protective Services
KEEPING SQUAMISH SAFE
Protective Services encompasses three branches of our community's public safety response: Fire Rescue, RCMP, and the Squamish Emergency Program.    
Public safety and emergency management have always been critical functions of local governments. However, in current times, there is a need for these roles to enhance partnerships, both in our community and within the national and provincial safety networks.
The goals and objectives of Protective Services are directed towards making the community of Squamish a safer environment in which to live, learn, work and play.
Fire Rescue
 

Squamish Fire Rescue is a composite fire department that is dedicated to providing an effective service...
Learn More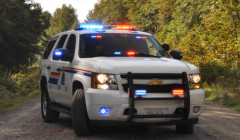 RCMP
SQUAMISH RCMPSquamish RCMP are contracted through the Province of British Columbia for the municipality's policing...
Learn More