Evacuating Squamish
Flooding and wildfire are hazards that could cause significant damage or destruction in Squamish. Squamish's evacuation plan outlines the steps the District would take to safely evacuate the community during an emergency event.
Know your zone
Squamish is divided into 12 evacuation zones based on neighbourhood. In the event of an evacuation, zones will be prioritized based on the proximity of the hazard.
Know your transportation muster point
Get to know the closest central transportation muster points near where you live, work, and play. If an evacuation order is issued and you do not have a ride, go to a central muster point to connect with transportation to a safe location.
Have a plan and get a kit
Discuss with your family what you would do during an evacuation alert or order. Make a plan with emergency contacts, a designated meeting point, and consider any assistance you may need to evacuate. Build an emergency kit with water, food, and safety items to be prepared for at least 72 hours, and keep your gas tank half full.
Learn how to build your own kit.
Subscribe to SquamishAlert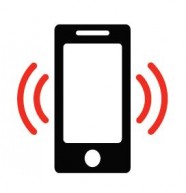 Get important local emergency notifications – such as an evacuation alert or order – by phone, email or text.
Subscribe to the SquamishAlert system.