How We Support Our Community
24/7 Emergency Callouts
Educational Programs for Schools and Community:
Kindergarten / Grade 1 program
Grades 2 and 3 Safety Fair program
Grade 4 Fire Safety House program
Hot Summer Nights
Community - Open Fire Practice
Junior Fire Academy
Community Wildfire Preparedness Day
Kids Day at the Fire Hall - Open House
Fire Prevention Inspections: All commercial and multi-family residential building are inspected on a frequency schedule.
Fire Investigations: All fires are investigated to determine cause and origin in accordance with the Fire Services Act through Fire Commissioner of British Columbia.
Resources for your home and family:
Click on sparky for fun for kids.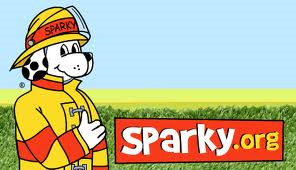 We use cookies to help improve our website for you.